Starting a Luxury Fashion Brand
6 - Tips To Get You Started
We frequently receive inquiries from aspiring fashion entrepreneurs interested in our fashion design services.
Most of these requests revolve around seeking guidance for launching new fashion labels, and lately, the focus is on Luxury fashion. But what defines Luxury Fashion?
Luxury is an elusive concept, particularly in the realm of fashion. Some define Luxury as combining expert craftsmanship with a high-quality brand image, while others see Luxury when products reflect a unique philosophy or are part of a specific community.
Nevertheless, regarding your definition of Luxury, we can provide these 6 pieces of advice from our extensive experience in launching high-end clothing brands. 
1 – Determine What Makes Your Brand Unique
Competition is fierce in the fast-moving fashion industry, with countless clothing brands fighting for attention. In order to stand out from the crowd, new clothing labels must now identify their USP (unique selling point) more than ever. 
This is particularly important for Luxury brands, where the distinctive aspects of their products must be clearly defined and expressed.
For example, is it exceptional craftsmanship that sets your brand apart, or will you elevate your brand by using leading style influencers? No matter what you decide, your idea of Luxury must be integrated into your products, whether creating an entire clothing line or focusing on a single, specialized item.
2 – Analyze Your Market And Competitors
Once you've determined what differentiates you from your competitors, you must research your market and competitors.
At FreelanceFashionDesign.com, we believe this phase is critical because it serves as the foundation for your product development and potential areas for growth.
In order to conduct effective research, it's crucial to explore a variety of facets. For example, you should examine the current market landscape, identify gaps and opportunities, analyze products generated by competitors within your chosen niche, understand their pricing strategies, and learn about consumers' preferences in your target market.
This research will help you understand what your target audience buys, and why they make those choices. In addition, identifying and analyzing fashion trends can provide valuable insights into sales. You must also investigate the sales quantity of products, seasonal variations, and which price points appeals to them.
The insights gained from your research will enable you to make informed decisions and enhance your chances of achieving commercial success.
3 – Determine The Right Price Point
Ensuring you're getting the right price for your product is essential for your sales, customer loyalty, profits, and overall brand image. 
If you aim to position your brand as a Luxury fashion brand, your pricing strategy needs to reflect this positioning. 
Luxury fashion consumers expect to pay more for high-quality products and unique experiences, so ensure your pricing strategy aligns with these expectations.
In addition, ensuring your profits exceed fixed and variable costs when producing clothes is essential, as with any other business. Fixed costs include expenses that don't change, such as renting a business space, while variable costs, such as design costs, fluctuate.
To specify the best pricing structure for your clothes, start by calculating the actual unit price. The unit price must include manufacturing expenses, import taxes, packaging costs, shipping costs (including taxes), logistic costs, Etc.
Add your desired profit margin once you have the total cost per unit. A 30% to 50% profit margin is typically considered appropriate for a regular fashion brand. However, for a Luxury fashion product, the price must match the expected price of a Luxury brand; therefore, the margin will be, in most cases, higher.
4 – Collaborate With a Top-Notch Fashion Designer
If you're looking to create a successful Luxury fashion brand, you must collaborate with a top-notch fashion designer. Their expertise in design, craftsmanship, innovation, and industry trends is invaluable in creating a brand that stands out in the highly competitive world of Luxury fashion.
They can also transform your ideas into tangible garments. In addition, they have the expertise to translate your brand's ethos, values, and aspirations into unique clothes that resonate with your target audience.
In addition, they can also curate collections where every piece complements the others, resulting in a harmonious and visually appealing whole. This consistency in branding is crucial for creating a recognizable luxury label.
Therefore, collaborating with a top-notch fashion designer can create a unique brand that will set you apart. 
If you are considering establishing a Luxury fashion brand, we can help you connect to the right top-notch fashion designer. Get in touch, and let us help you to bring your ideas to life.
5 – Create Quality garments
When starting a Luxury fashion label, it's vital to pay close attention to the details, especially when it comes to the clothing's fit and quality.
Especially in the world of Luxury fashion, there's no room for compromise on fit or quality; therefore, you must ensure that your clothes are crafted and tailored at the highest level.
Quality products will build your brand's image and create a loyal customer base of people who are used to buying only the very best.
In order to create quality products, your designs must be explained in technical instruction manuals. These manuals are called Tech Packs or Clothing Tech Packs. These manuals are like blueprints for clothing manufacturers, enabling them to create quality garments precisely how you want.
Click here to learn how our Clothing Tech Packs can help you create quality garments for your Luxury brand.
6 – Source A Top-Level Clothing Manufacturer
We know that looking for a proper quality clothing manufacturer can be a big challenge, especially when you are a newcomer. But don't worry; there are ways to figure out if a manufacturer is reliable and suitable for you. Always follow your instincts, but also make sure you ask about crucial topics like:
Minimum Order Quantity (MOQ) 
Although some manufacturers might have their MOQ listed on their website, it's essential to keep in mind that depending on the clothing items you want to order, they may need more information before giving you a final MOQ.
Specializations and Focus Areas
Identify the particular areas in which manufacturers specialize or prefer to operate. Knowing their specializations is a vital part of your decision-making process.
Product Range
Determine the variety of items that a manufacturer creates. Certain manufacturers may concentrate solely on men's clothing, while others may specialize in women's clothing. Therefore, it's crucial to communicate your needs to the manufacturer, as different clothing styles require different levels of expertise.
Service Offerings
Clothing manufacturers typically fall into CMT (Cut, Make, Trim) and FPP (Full Package Production). Clarify which services your chosen manufacturer provides and decide which type of clothing manufacturer will suit your needs best.
Time frame Estimates
Having a rough idea of the development time frame of your clothes is vital to create your planning accordingly. The development time to make clothes differs depending on the garment type and the design's complexity. Usually, manufacturers can give you an estimate during the first discussion, but the actual timeline can only be determined once they've finished a sample. 
Create A Clothing Line
In 4 Easy Steps
Are you thinking about establishing a new fashion brand? That's definitely an exciting and rewarding adventure.
But before you jump right into it, it's important to have a clear plan and strategy to make it work. If you want to know how we can help you start in the best way possible, click the button and find out.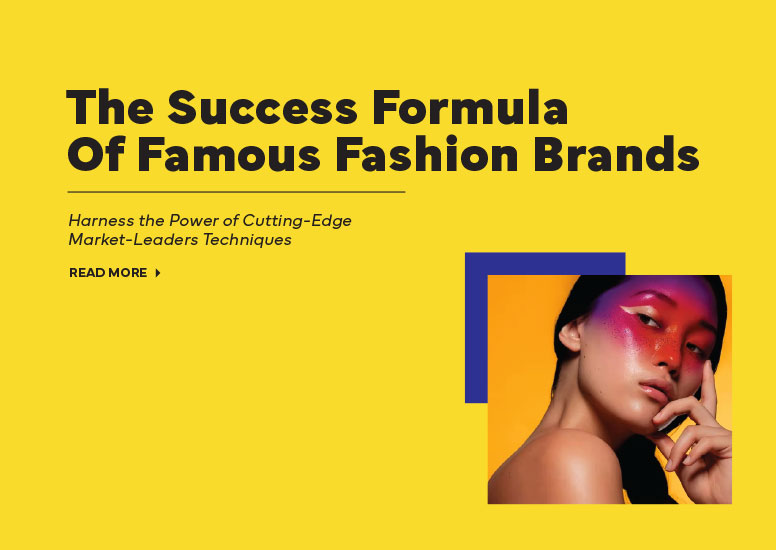 The Success Formula
Of Famous Fashion Brands
Have you ever wondered how the leading fashion brands and retail chains always seem to hit the mark with their clothing lines and make big bucks?
If you want to uncover their techniques and find out how they do it, click the button and learn how they work.
About Fashion Designer
Richard Roelofse
Richard has dedicated nearly three decades to providing top-notch fashion design and brand strategy services to leading fashion brands, top-tier sports brands, and global fashion retailers.
Richard's comprehensive experience spans regions such as Europe, Australia, Canada, North America, China, Russia, Mongolia, Azerbaijan, and The Middle East.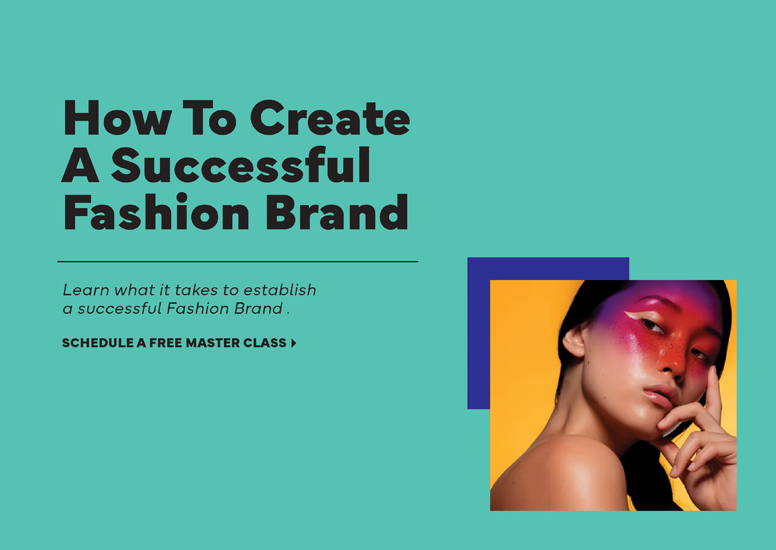 Book Your
Free Masterclass
Failure is just around the corner if you don't know how the fashion and clothing industry works.
This Masterclass will teach you what it takes and what you need to do to set up a successful Fashion Brand or Clothing Line. And you will learn how to avoid financial risks. After the Masterclass, you can make an informed decision if the potential benefits outweigh the financial risks.