The Hiring Process of a Fashion Designer: From Research to Selection.
Turning your fashion ideas into a business is an exciting journey. It begins with a concept, your vision, what inspires you, and your style. This initial spark is only the beginning, as the next step involves finding the right fashion designer who can translate your vision into a desirable clothing line.
With the right designer by your side, your fashion ideas will develop from just a concept to a tangible clothing collection that communicates your vision and expresses your brand's identity.
This article explains what to look out for and what to do to hire the ideal fashion designer that can bring your vision to life.
What You Must Know Before Hiring A Fashion Designer
It's crucial to be clear about why you want to start a fashion brand. Understanding your core motivation is essential to your journey. For example, are you driven to challenge established fashion norms, express your unique creative vision, or do you want to make lots of money?
Recognizing your capabilities and acknowledging what type of expertise you need to hire is equally vital. Once that's clear, you will know how to align your efforts, resources, and strategies effectively.
We live in a time where there is too much of everything, where consumers 'drown' in a sea of choices. This most certainly applies to the clothing industry. In this highly saturated industry with abundant mega-fashion brands and retail chains, it is nearly impossible for a small fashion brand to stand out and break through the noise.
Small fashion brands will never be able to compete with the market leaders on price; therefore, they can only succeed with originality or focus on a clearly defined niche target group. For that reason, we recommend that fashion startups develop a unique brand positioning strategy that will set them apart from competitors and help them achieve commercial goals.
A brand positioning strategy is a comprehensive document determining how a company can succeed. The document defines a brand's unique identity and guides all brand-related decisions from A-Z.
Brand Positioning Strategy Components
Brand Mission

Brand Vision & Values

Consumer Profile

Product USP's
Make A Fashion Design Brief
If you want your clothing items to be designed exactly as you you have in mind, it's important to provide a detailed fashion design brief to your fashion designer. Too many elements will be unclear without it, and you most likely won't get the desired results.
A fashion design brief is a document that outlines the objectives, requirements, and specifications for a design project. This document is a guideline that helps a designer ensure the project meets your expectations. A design brief for fashion designers typically includes information about the target audience, benchmark brands, creative direction, timelines, and other relevant details.
As the old saying goes, "You will get what you pay for." When establishing a budget, 'going on the cheap' and saving money in the short term may be tempting, but it often leads to more expenses and stress in the long run. Therefore, we recommend investing in a talented and experienced fashion designer.
By working with a professional fashion designer, you can avoid the anxiety of unexpected expenses and feel confident in your financial investments. That said, it's crucial to establish clear guidelines and expectations with designers before they begin working on a project, including how long they will have to work on the assignment.
This will help ensure everyone is on the same page and the project completes within the set timeframe and budget. A freelance fashion designer's fees for a project depend on factors such as the assignment's complexity level and the number of designs they have to make. 
Many fashion startups fail because they don't develop accurate plans or respect timelines. Therefore, we emphasize the importance of making clear plans and sticking to them! Missing deadlines will lead to delays, missed opportunities, and financial loss.
Accurate plans help fashion startups stay organized and on track. By defining milestones and setting realistic timelines, startups can ensure that every task is on time and the process goes efficiently. To achieve this, startup founders should constantly monitor their progress against the planned timelines.
Regular evaluation and adjustments can help identify problem areas or potential risks, allowing them to intervene and adjust before a problem occurs.
Know What Kind of Fashion Designer To Look For
Understanding that the fashion design sector is incredibly diverse and multifaceted is crucial. Please keep in mind that not every fashion designer possesses the same skills and expertise. The designer you want to hire must be a specialist in its field and should understand the aesthetics and requirements of the fashion segment you are focussing on.
Review Fashion Design Portfolios
While searching for a fashion designer to help bring your brand's vision to life, finding someone whose portfolio matches your brand's style is crucial. By evaluating a designer's previous work, you can get a sense of their design skills, creativity, and versatility. Collaborating with the right designer can significantly impact the success of your brand.
Therefore, finding a designer who understands the essence of your brand's vision and possesses the necessary skills and creativity to bring it to life is absolutely crucial!
Examining a designer's portfolio will give you valuable insights into their design skills. Look for consistency and attention to detail in their previous work. Are their designs on-trend, with a clear and relevant style?
You want to hire someone who can think outside the box, therefore look for projects in their portfolio that showcase innovative concepts, demonstrating their ability to push boundaries and create unique designs.
Versatility is also a necessary quality to look for in a designer. Because your brand will evolve over the years, and you'll need a designer who's flexible and can adapt to upcoming trends.
By working in the industry, fashion designers learn what's required to establish a clothing line. While fashion education provides a strong foundation, the practical experience gained through internships, apprenticeships, and entry-level jobs truly shapes and develops a designer's skills.
Working in the fashion industry allows fashion designers to understand the complexities of garment construction, fabric sourcing, and trend analysis. The designers that you want to hire are the ones who had the opportunity to be actively involved in the complete design processes. They are the ones who understand what's needed to create your fashion brand.
Please analyze the work experience of a designer carefully and check if it will service your brand's needs. For example, if you choose to work with a designer with experience working for a smaller brand, they will likely have more garment-making expertise than someone who worked for a large fashion retailer focussing on commerce.
Pay attention to these differences while searching for a designer, and select the one whose experience aligns the best with the type of developments your brand needs.
Are you considering starting a new fashion brand, or clothing line but need to know how to start?
Select A Fashion Designer Who Understands Market Trends
Fashion is about taste and evenly important timing. Therefore, selecting a fashion designer with a good understanding of evolving fashion trends within the industry is essential.
However, understanding fashion industry trends is about more than mindlessly following what is popular at any given moment. A genuinely exceptional fashion designer possesses the skill to interpret these trends in a way that aligns with future consumer needs.
Selecting a fashion designer who understands current and future industry trends is a strategic move because they are the ones who can create designs that are not only aesthetically but also commercially pleasing.
Focus On Communication Skills
The ability to effectively convey ideas, concepts, and visions are skills the designer must possess.
Designers with excellent communication skills can articulate their ideas clearly, listen attentively to feedback, and adapt their designs according to feedback.
Because design of clothing collections is highly collaborative, involving constant communication with buyers, team members, manufacturers, and suppliers, you must ensure that the designer fits the bill.
Lastly, a fashion designer with good communication skills will be open to feedback and willing to make necessary adjustments. They will address any concerns or suggestions promptly and professionally, ensuring that the result is as intended.
Search For Designers With Clothing Manufacturing Experience
Once you have approved your designer's designs, it's time to develop technical instruction manuals to ensure the clothing will become as intended. These manuals are commonly referred to as clothing tech packs or tech packs. They provide detailed instructions and specifications for the production team of clothing manufacturers.
A tech pack is about more than just creating a pretty-looking technical document.
In order to make these tech packs, a designer must possess a thorough knowledge of pattern making, clothing construction, and bulk production. Only with this knowledge can a designer create industry-proven tech packs that meet the standards of clothing manufacturers.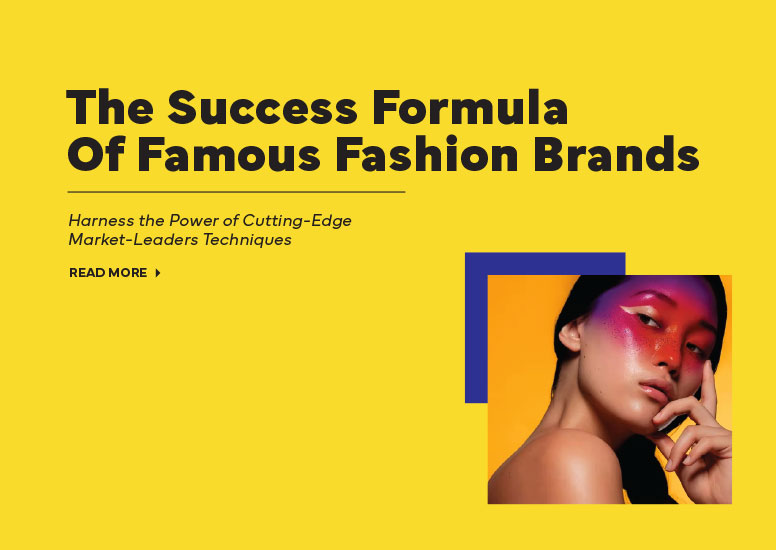 Fashion Design Specialisation Fields
Many fashion designers choose to specialize in a particular area of fashion, such as Haute Couture, Streetwear, Athleisure, or Casual Wear. This focused approach allows designers to develop a deep understanding of their chosen segment, making them experts in their field.
For instance, a Haute Couture designer specializing in luxurious women's clothing becomes an expert in designing elegant silhouettes and innovative cuts. Or a Sportswear designer specializing in athletic wear becomes a specialist in ergonomic clothes.
How To Hire A Fashion Designer?
Start by reviewing the portfolios of multiple designers to get a sense of their style and experience. Once you've narrowed down your options, have several interviews with the candidates to get a feel for their personality and work style. When you've found the best designer for the job, establish fees and create a contract to ensure your project runs as it should.
Source multiple designers

Review their portfolios

Make a selection

Interview the candidates

Choose the best designer for the job

Establish fee

Create a contract 
Hiring Full-Time Designers Vs. Freelance Designers
Deciding whether to hire a designer as an employee or freelancer, can depend on various factors, such as the size of your company or the specific tasks that must be accomplished. An advantage of employing a designer is that you'll have someone dedicated to your brand and available to work on projects on an ongoing basis.
However, hiring a freelance designer may be a more cost-effective option if you only need design work done on a project-by-project basis.
In the end, one should weigh the pros and cons of each and base their decision on your company's needs, ambitions, and budget. 
Where To Hire A Fashion Designer?
There are several ways to find creative talent with the necessary skills and expertise. One option is to search LinkedIn for designers, as many have portfolios showcased on their profiles.
Additionally, fashion design consultancies can be a great resource for finding skilled designers. A fashion design consultancy is a team of experienced designers specializing in different areas of fashion.
Attending fashion events and trade shows is another great way to find talented designers. And lastly, check out platforms like Instagram and Pinterest, as well as crowdsourcing platforms like Upwork and PeoplePerHour, to find a suitable designer for your clothing line. 
How Do Freelance Fashion Designers Work?
The design process often starts with a talk between the client and the freelance fashion designer, discussing the company's history and objectives. After that, they likely discuss creative direction, product categories, and order quantity. Once that's settled, they can agree on the work's delivery to the client and the deadline for completion.
Discussing the fashion design brief

Market research

Fabrics and materials sourcing

Mood boards and color palettes

Review of the mood boards and colors

Clothing design (First round)

Design review

Clothing design (Second round)

Design review

Finalizing the designs
How To Work With Freelance Fashion Designers
You can work with a freelance fashion designer in a way you would work with a full-time employee, or you can work with them on an ad-hoc basis.
If you want to work with them as a temporary full-time service provider, they will work during regular business hours and, if needed, at your office. If you want to work with them on an ad-hoc basis, they will work on the assignment whenever it's most convenient for them. These designers will work from their home office, design studio, or anywhere else that works for them.
Therefore, whatever your preference may be, you have the freedom to work with them in a way that best suits your needs.
How Much Does It Cost To Hire A Fashion Designer?
The cost of a project will depend on its complexity and order quantity. When it comes to freelance rates, you have to understand that freelancers base their rates on their talent, expertise, skill demand, and years of industry expertise.
Additionally, the geographic location of a designer is of significant influence on a designer's daily fee. For example, in the UK, rates can range from GBP 200 to GBP 450; in the USA, they can go up to USD 450 or more. In Europe, daily freelance rates typically fall between EUR 350 and EUR 500.
To avoid misunderstandings, we recommend setting clear expectations and agreeing on rates in a contract before starting any project, ensuring a successful collaboration between you nad the designer.
Why Do Fashion Designers Freelance?
Well, there are many reasons and aspects why fashion designers start to work on a freelance basis. Often fashion designers choose to freelance because they like working during hours that suit them best. They also enjoy working in their own space, surrounded by things they find inspiring and beautiful.
Another thing they like is that they don't have to commute to an office every day and spend that time on actual work.
In addition, fashion designers choose to freelance because it allows them to work on a wide range of projects and designs. When working as an employee, they may find that their job responsibilities limit their creativity and design ideas. Freelancing gives them the freedom to explore their unique style and take on various projects that align with their personal interests and passions.
Create A Clothing Line
In 4 Easy Steps
Are you thinking about establishing a new fashion brand? That's definitely an exciting and rewarding adventure.
But before you jump right into it, it's important to have a clear plan and strategy to make it work. If you want to know how we can help you start in the best way possible, click the button and find out.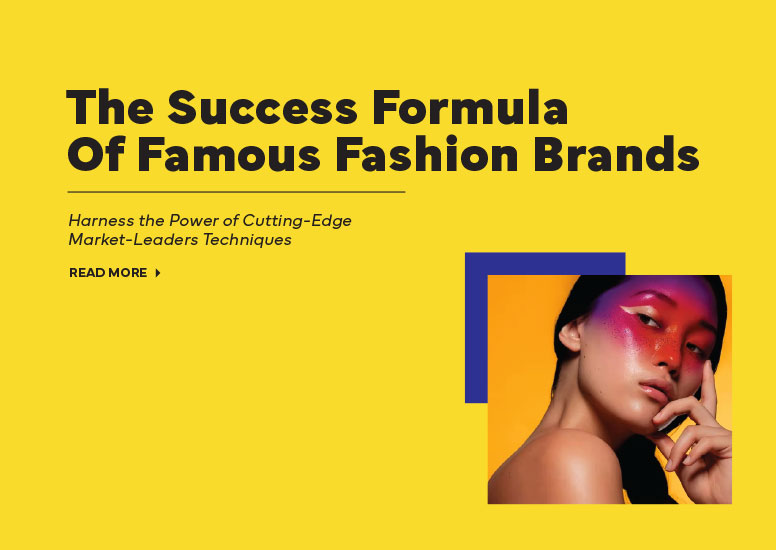 The Success Formula
Of Famous Fashion Brands
Have you ever wondered how the leading fashion brands and retail chains always seem to hit the mark with their clothing lines and make big bucks?
If you want to uncover their techniques and find out how they do it, click the button and learn how they work.
About Fashion Designer
Richard Roelofse
Richard has dedicated nearly three decades to providing top-notch fashion design and brand strategy services to leading fashion brands, top-tier sports brands, and global fashion retailers.
Richard's comprehensive experience spans regions such as Europe, Australia, Canada, North America, China, Russia, Mongolia, Azerbaijan, and The Middle East.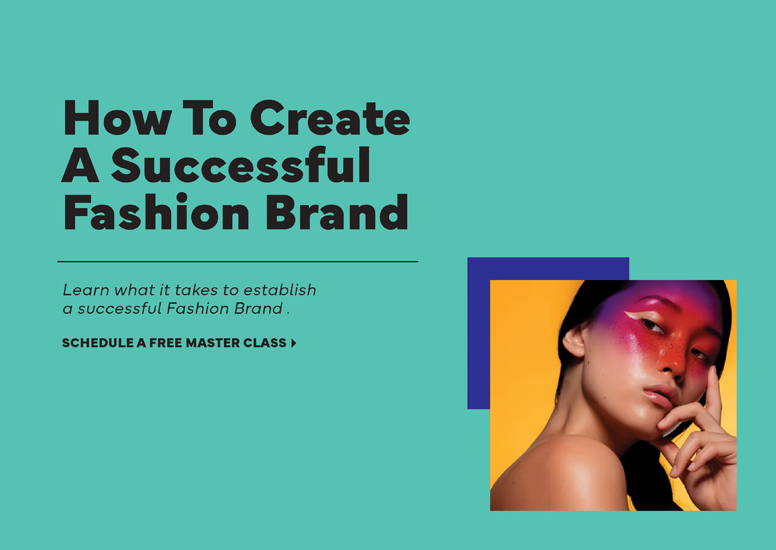 Book Your
Free Masterclass
Failure is just around the corner if you don't know how the fashion and clothing industry works.
This Masterclass will teach you what it takes and what you need to do to set up a successful Fashion Brand or Clothing Line. And you will learn how to avoid financial risks. After the Masterclass, you can make an informed decision if the potential benefits outweigh the financial risks.
FreelanceFashionDesign.com
2561AM – The Hague
The Netherlands
Chamber Of Commerce: 5131258
E-Mail: rr@freelancefashiondesign.com