Freelance
Menswear Designer
We design and develop innovative menswear collections that generate profit.
Since 2008 we have been providing top-notch menswear design and strategic services to leading fashion brands, sportswear brands, fashion retail  chains and startups from around the world. 
Our portfolio includes working with renowned names such as Zara, Jack & Jones, Urban Outfitters, K-Swiss, O'Neill, Ferrari, Max Verstappen, Wrangler, Olympic Games and Peak.
What Is A Freelance Menswear Designer?
A freelance menswear designer is a fashion design professional who works independently and on a project basis, providing design services focused on creating men's clothing. They operate outside of traditional employment arrangements and offer their skills and expertise to clients on a contract basis.
Freelance menswear designers typically work with various clients, including startups, established fashion brands, fashion retailer chains, or even people who require custom-made garments. They may collaborate with clients at different stages of the design process, from concept development and sketching to fabric selection, pattern making, and sample production.
Seasoned freelance menswear designers are skilled in understanding and interpreting fashion trends, market demands, and the specific needs and preferences of the target audience. In addition, they possess a strong knowledge of fabrics, garment construction, and technical aspects of design.

While freelance menswear designers work independently, they often collaborate with other professionals in the fashion industry. Depending on the project's scope, this can include pattern makers, sample makers, manufacturers, fabric suppliers, and even marketing professionals.
Their ability to adapt to different client requirements makes them valuable assets to established fashion brands and startups looking to create compelling and marketable men's clothing.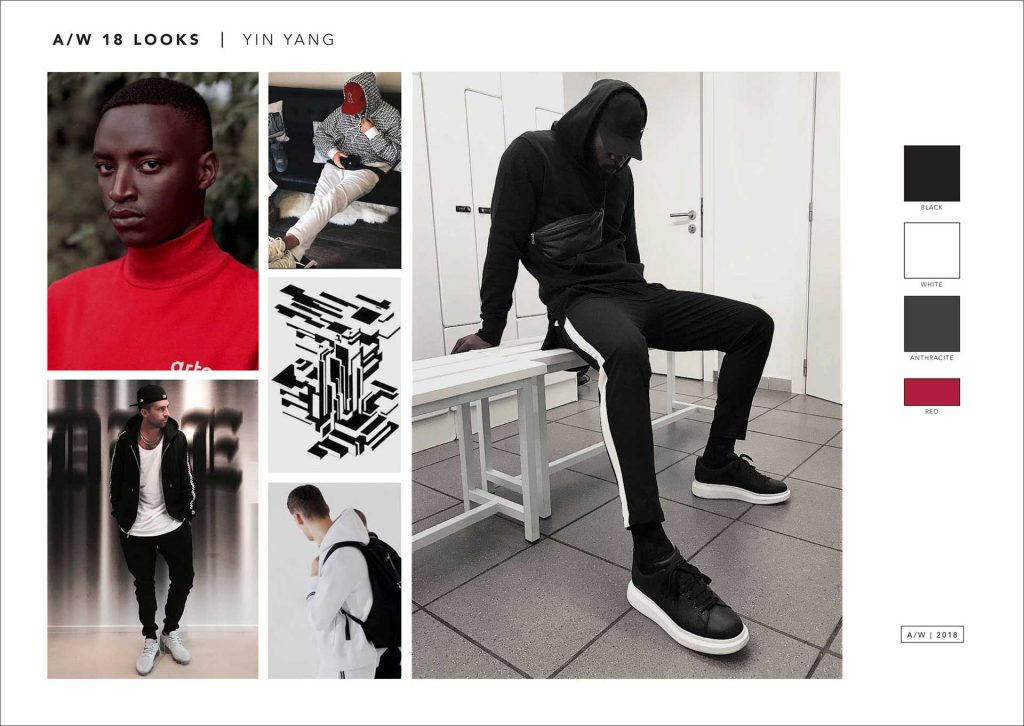 Are you considering starting a  menswear brand, but need to know how to start?
What Does A Freelance Menswear Designer Do?
A freelance menswear designer performs various tasks for designing and developing men's clothing. Their responsibilities can vary depending on the specific project and client requirements, but here are some common tasks that a freelance menswear designer may undertake:
1. Design Concept Development:
Freelance menswear designers begin by understanding the client's vision and target market. They conduct research to gather inspiration, analyze fashion trends, and create design concepts that align with the brand's identity and customer preferences.
2. Sketching and Technical Drawings:
Sketching and Technical Drawings: Freelance menswear designer uses their artistic skills to create sketches and technical drawings visually representing the design concept. These drawings serve as a blueprint for the pattern-making and garment construction process.
3. Fabric Selection and Sourcing:
Fabric Selection and Sourcing: Freelance menswear designers help select fabrics and trims based on a design concept, desired functionality, and budget. They may also assist in sourcing fabrics from suppliers or guide clients on where to find suitable materials.
4. Technical Specifications:
They create detailed technical specifications for clothing manufacturers, including measurements, construction details, and sewing techniques, to ensure consistency and quality during production.
Sample Development: Freelance menswear designers often oversee the creation of garment samples. They work with sample makers or product developers to ensure that the designs are accurately translated into physical prototypes, making any necessary adjustments along the way.
Some freelance menswear designers offer additional services such as branding guidance and styling advice. They may assist in developing a cohesive brand identity, creating lookbooks or fashion presentations, and suggesting appropriate styling options for the collection.
With our extensive experience, we offer comprehensive support in establishing your new menswear brand. As a result, we can create a contemporary menswear brand that grabs attention and captivates your target audience. Ready to leave your mark in the world of menswear?
Let's connect and make your vision a reality.
Through creativity, strategic thinking, and industry knowledge, we can help you craft an successful menswear brand identity that sets you apart, from defining your unique selling proposition (USP) to creating a compelling brand DNA that resonates with your target audience, ensuring long-term success.
With our guidance and expertise, you can establish a profitable menswear brand that leaves a lasting impression and builds a loyal customer base.
But it doesn't stop there. We can also design top-to-toe menswear collections, and guide you through the entire design process, ensuring that your menswear designs not only align with your brand's vision but also cater to the preferences and demands of your target audience. And finally, I can support you at every step of the clothing manufacturing process, ensuring that your clothing meets the highest quality standards.
Are you ready to turn your vision into a reality? Then, contact us today, and let's start building your new menswear brand together.
Freelance Menswear Designer Portfolio
Since 2008, we've had the privilege of designing top-to-toe menswear collections in a wide range of styles, from timeless classics to cutting-edge menswear. We can cater to any menswear trend and aesthetic. So get in touch, and let's create an impactful contemporary menswear brand together!
To create an authentic and profitable menswear collection, you must align your design aesthetic with the needs and desires of your target audience while also considering your desired commercial goals. By understanding your target audience's preferences, lifestyles, and aspirations, you can tailor your collection to meet their specific demands.
Through careful market research and analysis, we can identify the key fashion trends, styles, and features that resonate with your target audience. In addition to understanding your target audience and contemporary fashion trends, defining your desired commercial goals is equally important. 
By fusing the creative aspects of design with a keen business mindset, we can create menswear collections that resonate with your target audience and drive profitability. As a result, my menswear collections will reflect your brand's unique identity while meeting the commercial demands of the market.
Throughout the process, we will work closely with you to ensure that your designs capture the essence of your brand and align with your commercial goals. By combining creativity, market insights, and a focus on profitability, we can create a menswear collection that stands out, connects with your audience, and delivers long lasting business success.
Get in touch to bring your vision to life and create a menswear collection that resonates with your target audience and drives your desired commercial outcomes
FreelanceFashionDesign.com
2561AM – The Hague
The Netherlands
Chamber Of Commerce: 5131258
E-Mail: rr@freelancefashiondesign.com