support start-ups in creating new
We design clothing lines and establish new
Fashion Design Consultancy
FreelanceFashionDesign.com is a global operating fashion design consultancy.
Our journey started in 2008 with a powerful yet straightforward concept: to unite talented freelance fashion designers under one roof.
Our network spans the globe, bringing together highly experienced designers from diverse backgrounds and cultures. Because of our team's varied expertise, our fashion design consultancy can create authentic collections that are both innovative and commercial.
Under the guidance of our Dutch creative director, Richard Roelofse, we have worked with leading fashion brands and ambitious startups from Europe, Australia, Canada, North America, Scandinavia, Mongolia, India, Pakistan, China, Russia, and The Middle East.
Clothing Production Preparation
We create technical manuals ( Tech Packs ) for clothing production. These manuals are needed to develop a prototype of a clothing design. Clothing manufacturers use these prototypes as the basis for bulk production.
Establishing Profitable Fashion Brands
We can help you to establish an authentic and innovative fashion brand or clothing line that generates profit! 
We work for fashion companies worldwide.
International fashion brands
Sportswear brands
Fashion retail chains
Clothing manufacturers
Startups
Since 2008 we have worked for brands such as Ferrari, Max Verstappen, Urban Outfitters, Zara, Anthropologie, Jack & Jones, Wrangler, K-Swiss, O'Neill, Olympic Games, Xtep, and Peak.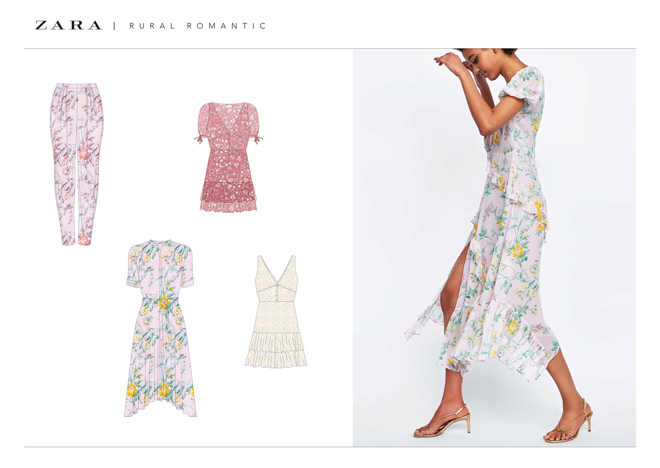 We create stylish clothing collections catered to women with a wide range of fashion preferences. Whether you envision a classic, trendy, or streetwear look, we've got you covered. No matter which end-consumer group you aim to reach, our talented designers have the expertise to transform your concepts into wearable garments that that women want to buy. Your ideas inspire us, and we're here to make them real. Contact us today!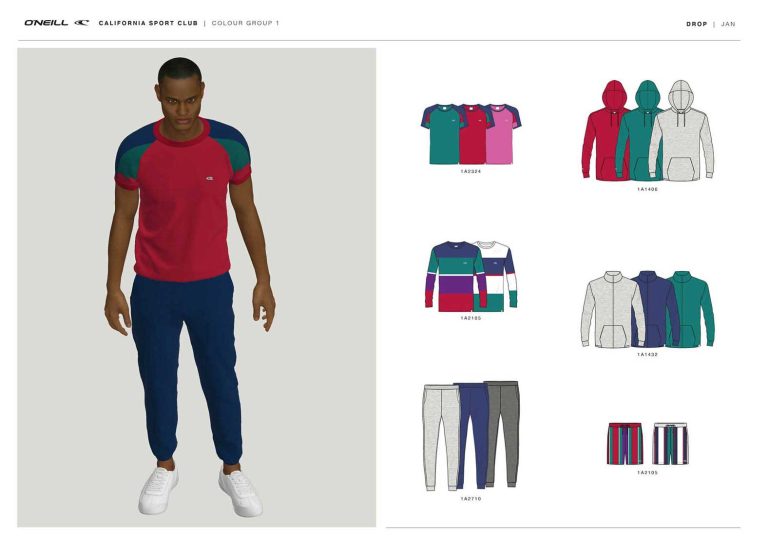 Our consultancy specializes in designing clothing collections exclusively for men. Whether you're seeking a minimal, classic, sportive, or urban look, our talented designers can bring your ideas to life and create wearable clothing that guys want to buy!
Reach out to us today, hire a freelance menswear designer, and let's make it real!
Selling clothes that don't fit properly or quickly fall apart can lead to customers returning the items and damaging your brand's image. You can avoid this by developing detailed clothing Tech Packs.
Click this link to read more about clothing Tech-packs and learn why you need them for creating durable clothing.
Book a FREE 30-min Consultation
Schedule your free online call and discover how we can support you
Recommendations
O'Neill Europe
"It has been a pleasure working with Richard at O'Neill Europe in his role as Head of Product Design. I have seen Richard as a very passionate, dedicated, and enthusiastic creative lead in the Product Team. His creative, strategic direction and hands-on mentality makes him unique, and it creates an atmosphere of commercial opportunities. He translates significant emerging trends with sustainable innovation and high-quality standards to get strong brand signature collections for the right consumer profile".
Chief Product Officer – O'Neill Europe
"It was good working with Richard at the O'Neill Product department. In a short time, he was able to lead the design team toward the 'Next Level'. 'Throughout his strong trend and concept presentations, he could convince the product and leadership teams about a new product strategy and collections. Richard's designs are elevated, efficient, creative and commercial. Yet he never loses focus on the end user/consumer".
Head Of Product – O'Neill Europe
Recommendations
Start-Ups
"Richard is a mastermind! The most important thing about him is, that he knows what he's doing. We have worked with so many designers but Richard 'Ticked The Box!".
"With his many years of experience, Richard knows precisely how the fashion industry works. He is skilled and professional and knows exactly how a fashion brand can distinguish and improve itself to a higher level".
"I highly recommend Richard. He is a talented and experienced individual. If you need someone to work on a project of yours he is the guy you want to go with. Great investment, I'm really happy I found him".
"Richard was great to work with. Professional, understood our needs, offered solutions and is highly experienced in his field. He delivered quickly and to quality".
"I would highly recommend Richard. He is so professional and his presentations cover all the key points about starting a new clothing line, so helpful."
"Richard, has implemented everything excellently. Professional, experienced and very talented. Who wants to have a good result should go to Richard! Thank you very much for the great work!"
FreelanceFashionDesign.com
2561AM – The Hague
The Netherlands
Chamber Of Commerce: 5131258
E-Mail: rr@freelancefashiondesign.com